Cats South Western Country Club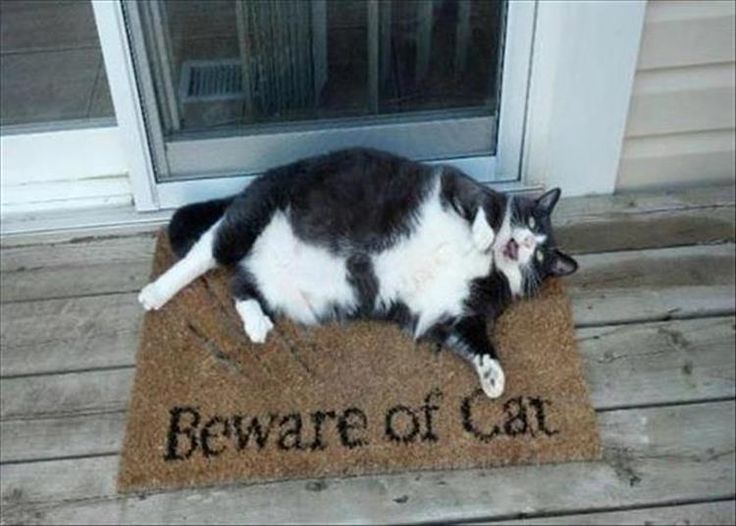 Originally this site belonged to a cat club in the United Kingdom called South Western Counties Cat Club. The dropped the domain a while back though they are still in existence and carry on with their mandate through the current website http://www.southwesterncountiescatclub.co.uk.
The cat club was officially formed way back in 1931 and is affiliated to the Governing Council of the Cat Fancy. The club hosts cat shows each year and if you love cats, then attending the show could be a fete for you.
Being a cat lover who owns several cats
I decided to revive this site so that I can share some of my experiences about cats. Also, I will also be publishing stories from other cat owners and hope that the lessons you learn from them will not only be education. But inspiring too.
Currently, I have published some stories that we shared. Therefore, I look forward to be adding more interesting stories in the future. You can access the stories by clicking through the various categories below.
It all began quite innocently
However, I had just finished my time at university and was sharing an apartment with Karen, who was one of my good friends from school. She asked me if it would be alright to bring home a cat. I didn't have any pet allergies and she promised that she would take care of all cat-related chores; so I did not object. Cinnamon joined our little apartment family the following week.
Cinnamon was; and still is; a very sweet cat; which is why I warmed up to her so quickly. I had never considered myself to be a "cat person," so I was pleasantly surprised when we became such good friends. About one year later, Karen became engaged to her boyfriend Dave. They had planned on taking Cinnamon with them when they moved into their new home. But what we all thought were Dave's minor cat allergies turned out to be much more serious.
Karen asked me if I would take care of Cinnamon. I felt guilty about taking such a nice cat from them. But I was also glad to have the company after Karen moved out.
My career began to take off
With that said, I found myself working longer hours. Meanwhile, I thought it would be nice for Cinnamon to have feline company, so I visited the local Humane Society in search of a companion. I fell in love with a darling boy named Mr. Whiskers. The only trouble with Mr. Whiskers is that I could only adopt him if I adopted his sibling, too. Long story short, I was the proud owner of three cats: Cinnamon, Mr. Whiskers, and Almond Joy.
One night, as I was home relaxing with my three "babies," I got a phone call from my Aunt Theresa. She was calling to inform me that she had been diagnosed with breast cancer. I was shocked. Aunt Theresa had always been a bit of a health nut; so it never occurred to me that she would become ill.
My dear Aunt Theresa passed away two years later. So much for thinking that healthy diets; as well as plenty of exercise are iron-clad guarantees against horrible diseases like breast cancer. I somewhat reluctantly agreed to take in her cat, Badger; naively assuming that it would be just until a permanent home could be found. Badger was here to stay.
I was officially a crazy cat lady
However, I got the equally crazy idea that I should form a club for other crazy cat ladies (and men). It would be kind of like the South Western Counties Cat Club. I put the word out on my social media accounts and was overwhelmed by the response. Clearly I was not the only person in the world who was totally cat obsessed!
I didn't think our little cat club would ever become worthy of commendation by the Governing Council of the Cat Fancy or anything like that; and it never did. But I also didn't expect it to have over 200 feline club members! During the five years that our club existed, we had to change locations twice because we kept outgrowing them.
What you may have noticed
I mentioned that our club existed for five years. In other words, our club eventually disbanded. I should have known that you can't take 45 crazy cat ladies and a handful of crazy cat guys and expect things to run smoothly. We were all obsessed with our cats for slightly different reasons. But we all agreed that our cats were the best and deserving of special treatment. When others disagreed with that opinion, tempers flared and the fur flew!
Our club; which was probably never as well-organized as groups like the South Western Counties Cat Club, fell apart at the seams. There was back-stabbing, in-fighting, and verbal harassment among various members. In retrospect, it's funny to think about all of us in our cat T-shirts and cat earrings taking ourselves so seriously. The Governing Council of the Cat Fancy would have shaken their heads at us in disgust.
After the club fell apart, a few new splinter groups formed. However, I never bothered joining a new club. I was content to spend my nights home with Cinnamon, Mr. Whiskers, Almond Joy, and Badger. They're costing me a small fortune with their special diets and all. But they're well worth the trouble and expense. They're my family, after all.
---
---
Recent Posts:
Keeping Cats Away From Boredom
Cats, at times, can behave the same way as kids do. They seem to need more attention from us as they devote themselves to be part of our lives. However, they may want us to be around them, to groom them and to playfully interact with them. They even may be ready to just sit there and watch us carry on with our daily chores without getting bored. Much of this they do because they don't want to get bored and want to be part of us. Most likely, they might have created a good friendship with us and they really want to maintain it.
There are several responsibilities that a cat parent needs to be involved to ensure that their pet is never bored. Failure to do so may make your cat get bored to an extent of making it wander about or seem as if the pet is not 'loyal' to you.
The pet may form a kind of dislike
It also may tend to get interested in other things or people around instead of you. You don't want that happening. It mirrors a situation where your child maybe more attached to the nanny unlike you as a parent because you never have time to be around them.
Therefore there are several aspects that you have to undertake to ensure that your Cat leads a normal life and is never bored. You will however first have to determine if they bored or not. There are several sing; which can make you deduce that.
Signs That Your Cat is Bored:
There are several aspects in changes of behaviors that can depict that your cat is bored. For instance if your cat is overeating, it can be a suggestion that it is bored to hell and maybe would love if you took her out for a walk or maybe introduced another interesting aspect in her life that will cheer her up.
However, never prejudge behavioral changes as merely boredom because some changes in behavior could be tell-sings that your cat has health problems. This call for you to contact a vet to deduce if the changes noted construe anything concerning health issues.
Some other behavioral changes includes over-grooming, licking themselves or chewing their fur etc. there are times that they would seemingly get interested to just chase other animal around the house.
Cat creating a Mess around the House
Cats are usually not that messy. However, when they get bored they may try to create their own version of simulation; which will entertain them. Such includes playing with anything that they come across within the house and that could create a big mess around the house as they try to reach for anything in the vicinity.
At times, your cat may not be messy. But could ignore all the play things around her/him. This may go to an extent that they even have disgust for the food that you provide and ignore it or just eat a little and off they go.
As much as cats are known for loving to just idle and nap around, if they just spend almost the whole day doing just that, it could be that they are feeling bored. Such behavior calls for some changes in the setting of the environment to make it cheerful for them. Mind you cat are usually territorial. But if they feel that the environment that they are in is not conducive enough to make them cheerful, they are likely to stray to other areas where they feel comfortable.
Fighting Boredom in Your Cats
There are several ways in; which you can cheer up the life of your cat. These are paramount so as to strengthen the bond and friendship that you share with your cat. You want them to be entertained so that they may stick around and not wander. This can be achieved. But at times may require more efforts than you think.
Acquire More Play Accessorize for your Cat
Your pet may require more play things. You need to visit a pet vendor and discuss some of the play toys that your cat may find interesting and help to liven her life. Find things that could keep her busy and feel her room with them.
The toys need to be rotated from time to time so as to decrease the boredom. An important consideration is getting to choose the right toys that please your cat.
Have a Safe Haven for your Cat
Cats at times may feel unsafe or want their time alone. They want to be far from you in a hide-out where they feel safe. This may normally be a place far from reach of your. Consider creating this for your cat and could help to get them out of boredom whereby they retreat in such instance.
Get your Cat a Scratching Post
One way in; which cats reduce boredom is by scratching their claws. This can be done by acquiring a scratching post that can help them scratch themselves when bored. In the room where they reside this should be in place. A scratching post can be accessorized by a catnip; which is also very lovely to cats and can be a source of enjoyment to them.
---
---
Adoption of a New Cat
One reason as to why we like to ensure and encourage our pet cat(s) to stay indoors is because of the hazards that might befall her as she strays outside; perhaps try to adventure with other cats; or animals outside the confines of the house. Nobody would ever love the die of having their lovely cat hit by an automobile; while roaming in the neighborhood, being attacked by dogs; the main rival; or get involved in cat fights with stray cats; which would leave your pet nursing wounds.
You also would never love the idea of your cat getting exposed to infectious diseases or harmful substances out there. All you'd love is your cat to live a long life and be part of your family. Therefore when you own a new can, you want her to feel comfortable at home. You don't want her to feel alien; which may prompt her to plan an 'escape plan'.
When a decided to add my collection of cats
However, I decided to buy a Ragdoll at a cat show; I wanted him to be able to relate with the three Bengals that I already owned though the pedigree of the cats was varying. The ragdoll whom I named Fernade was quiet young by them. And I feared the resistance that he would get from the Bengals. I had this trepidation that he would be scared by them and get chased away when no one was around to safe him.
Any pet owner knows the risk of bringing a pet home; which may be invoked by the jealousness of the pets that are already there. Animals too feel a sense of insecurity when a new entrant comes along and wasn't expected; they kind of feel that the attention that they are usually accorded will decline.
It is like a situation whereby they feel that their usefulness has been over-lived and it is time for them to pack their bags and leave. That may cause them to resist the new entrant, or be a source of nightmare for her/him. How do you deal with all this/ how do you make your new pet adapt to all that.
A New Cat Needs to Feel Comfortable in Your Presence
For Fernade, I knew that to have him adjust, I had to let the Bengals know about him. So after bringing him home, I took him straight to the other cats. I could see that he was shaken. But I went ahead to address them all.
Not that they can understand human language that much. But cats can easily get used to your voice. That is want I wanted him to learn that he was in safe hands. I gently talked to him as I watched him try to blend with the others. That worked because after an hour together, I left them comfortably trying to 'get-to-know' each other. With time they were able to all get along.
While addressing the cats that night, I had to use tricks to make them get along. It wasn't just talking. I tried petting them all by feeding them with a spoon each at a time. This might have helped the others to realize that there was no bad motive and that they would co-exist peacefully. I also took time to groom all of them at a time. I did this for a week straight days and by the time I was done, they had already made friends. This approach can be effectual in making gradual introductions of a newcomer whom you fear might face hostility.
Take Note of the Cat's Behavior to Determine the Adaptability
Cats are usually playful animals and will get used to you or other cats in no time. If you feel that the cat may face some resistance, you need to be keen to observe how the cat blends in his new home. Fernade wasn't quiet friendly with others. As I observed him from the first day that I brought him around, I would realize that he would easily get withdrawn or at times distracted with something other than what I wanted him to be doing.
Since I the animal control department had checked to satisfy that he was in good health, I knew that the best way to make him feel safe and hospitable was to bring some new toys for all the cats as well as have his sleeping place near others. By doing this, his body language could let me know that he was ready to get accustomed to his new environment.
Train a New Pet to be Sociable
For any knew pet to get along with other, then the aspect of socialization must be handy. For me to have Fernade comfortable with the Bengals, I trainee him by playing with all the cats together and particularly ensuring that he was getting interested the games. I tried at all costs to get him interested to play and when he did, I ensured that the Bengals joined. At times it would be difficult because the Bengals would instantly jump at any play that I introduced to them. But I used my own intuitive to ensure that Fernade wasn't left out.
Moreover, I made sure that I found a suitable place where he would retreat and enjoy some privacy when he wanted. The right spot to do this was my daughter's bedroom, where he would run to hide and have some time alone whenever he felt unsafe.
All-in-all, I was able to have him blend easily with others without creating much fuss or enmity and today, they all hang along in a friendly manner very well.
---
---
Choosing a Good Cat for a Pet
Pets are adorable. They usually bring warmth in our lives as we stay close to them and strengthen our bond with them the same way we do to our loved one or our family. If you have ever owned a pet, you will realize the efforts that go into nurturing and caring them is what really contributes to our immense love for them. Playing with your cat or dog or taking them for a walk can be so gratifying in all sense and bring warmth into our hearts.
Needless to say, we love pets because they can be so loyal to us. If at all your pet get all the care and nurture that is needed, then you can rest assured of undivided love and attention from them as they devote themselves to be with you. That is unlike the case whereby fellow human can at one time or another betrays the trust that you've bestowed unto one.
Since my early days as a child, I was surrounded by pets
In our family there were two golden macaws, four cats (they could have been many. But there was this habit of gifting friends with the newborns) and then my favorite one was Dru, the lovely Persian dog who was very fond of me. Dru came to be part of our family when I was 14 and from the very first day that we met we became friends. I was the one who showed him around and made sure that he was acquainted with every aspect of our life. We became more than friends. I loved feeding him and taking him for walks as well as playing with him.
Throughout college, he was still my good mate. After college, I had to move out of my parent house since I had found some employment in the nearby town and the thought of us parting was so depressing and emotional. I wanted to go along with him. But my mom, who was also fond of Dru could here none of it. Even toady whenever I find time to visit home, I must spend some time with him. I know that he misses me and I too miss him.
Tips for Bonding with Your Pet Cat
After settling away from home, I felt so lonely and needed something to be part of cheering my life. That is when I thought of acquiring a pet. I wanted a dog. When I visited a pet sellers shop for one, I changed my opinion. I know that dogs require more attention, maybe the reason why they are man's best friend to-date. The brief discussion that I had with the pet vendor made me settle for a cat instead.
That is hoe Billy came into existence. He was an adult male Maine Coon. When I settled for him, I really loved everything about him; the color, the fluffy fur and basically the innocent look on his face. I guessed that we would easily bond and I never gave a second chance about him. However, that was one grave mistake that I made. Billy must have been different in all traits as opposed to what I had prejudged. Actually at times I felt disappointed with my decisions to own him. I learnt several mistakes from the very day that Billy came into my life.
Cats Need Special Attention to maintain them Around the House
Billy seemed like a good cat. But needed much attention. Within a week from welcoming him in my apartment, I could tell that he was not comfortable. Actually the setting of my house must have made it hard for him to adapt. It was quite different from the pet store; which he was used to. Instead of getting used to the comfortable 'palace' that I had prepared specifically for him, he preferred the washroom or kitchen. Actually he loved staying in the sink, something I totally detested. My efforts to get from there even after two months of having him around were futile. I could see that he was never happy whenever I got him from the sink.
Moreover, he wasn't much playful and wanted to play alone. This would bother me because I knew that making long lasting friends with him was far from reach. He sometimes seemed not even slightly interested in the array of accessories that I had bought for him.
Cat's Behaviors Cat be Unpredictable
Billy's behavior didn't please me at times. He was a mess in the house. Whenever I left him alone as I headed for work, I would come back in the evening to meet the house a mess. The worst happened whenever I tried to lock him in his room.
This made me realize that he wanted more company and leaving him alone wasn't the best shot. He would at times try to escape through the window if it was not shut and thus when I came home at night I was tasked with trying to locate him. He would be at my neighbors or in the backyard and would at times resist going home.
Un-neutered Cats Can Easily Stray
His common disappearance from home made me realize a point; which was shared to me by one of my neighbor. The fact that my pet was un-neutered made him live straying maybe to look for possible made. Even when I was around, I would realize that he had taken off and I had to find him. Maybe I should have bought a neutered one. Had I known earlier, I would have bought a female for him.
Cats too have a Personality; which they Love Respected
Being a Maine Coon, I thought that Billy would love more grooming. On the contrary that was never the case. He seldom loved to be groomed of have his claws clipped. Whenever I tried, I would even end up making him wander in the neighborhood.
Apart from that, he usually resisted being dressed or some handling; which must have been offensive to him. He seemed to posses some privacy that I wasn't able to avail.
Anyway, I learnt a lot from him and even though I had to sell him after some 5 months of trying to be friendly, I still miss him too. He was quiet behaved at times and a source of joy to be around to.
---
---
The Birth of the Club and Its Development
One summer day back in the year 1931, a group of Cat Fanciers gathered together in a room at St. Luke's College, Exeter, with the object of forming a Cat Club for the South West peninsula, and the title they selected was The South Western Counties Cat Club. Officers and Committees were elected and the new Club was launched.
During the 'thirties several Championship Shows were held, always at the old Drill Hall, Exeter. Then came 1939 and the war, and during the blitz on Exeter in 1942, the Drill Hall was one of the casualties.
After the war the Club almost went into liquidation; as no subscriptions had been paid over the war years and funds were very low. But in 1949 the mere handful of those lef; exactly three, of whom Mrs Paddon was one; decided to advertise as well as try to arouse enough interest among cat breeders in the South West to resuscitate the Club. This led to a number of enquiries, new members joined; and from this nucleus, the Club was reborn.
A small non championship Show
This event was held in Torquay; the same year; which netted about £80 (quite a sum in those days). And from then the Club went from strength to strength. The show eventually regained Championship status. But in those days was held bi-annually, at various venues. In 1960 it returned to the city of its birth, Exeter, and held a successful show in the Civic Hall.
By 1970 the Show had become an annual event. But a crisis occurred when the news came that the Civic Hall was to be closed, demolished and the site redeveloped.
The Show Manager at the time was the late Mrs Frankie Paddon
She one of our founders. In her day she was a well-known judge; and breeder of quality Brown Tabby Persians with the Trelyston prefix. Through a contact (her hairdresser, as a matter of fact); she was put in touch with the Manager of the Racecourse at Newton Abbot where a new building had been erected; which turned out to be an ideal venue.
We stayed there for many years until we first moved to the Riviera Centre, Torquay, in 1989.
The Club is, of course, affiliated to the Governing Council of the Cat Fancy; and sends two delegates to the meetings of this Body.
Click here to check out the next article about Pilgrim Adventures. Sounds fun maybe?